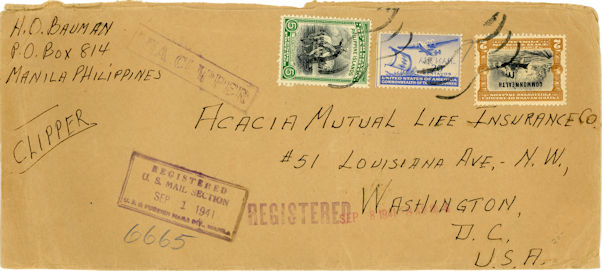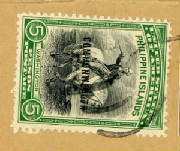 Dispatched by Pan American Clipper from Manila, Philippine Islands in September 1941, this registered commercial cover bears a 5 Peso stamp with small Commonwealth overprint, along with proper corresponding backstamps.



WELCOME!
Our society is devoted to all aspects of philately associated with United States Possessions and related areas. It is a non-profit organization originally founded in 1978 with 17 charter members.
Our area of interests includes all U.S. Possessions, U.S. Administrative Areas and U.S. Post Offices Abroad.
Membership begins at just $25.00 a year and includes a subscription to Possessions, our award winning quarterly, scholarly journal.
You may view or download an application for membership below: