Jay Smith and Associates

Jay Smith and Associates
P.O. Box 650
Snow Camp, North Carolina 27349-0650
Phone: 336-376-9991
Fax: 336-376-6750
Email: js@JaySmith.com
Website: www.jaysmith.com
Specializing in the Danish West Indies and all other aspects of Scandinavian philately, as well as all U.S. and Possessions, and all Worldwide philately.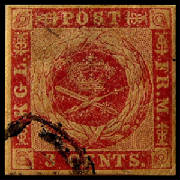 George Alevizos
PO Box 1408
Topanga, CA 90290
Phone: 310-455-2300
Fax: 310-455-2303
Email: georgealevizos@msn.com


Ebay: george_alevizos


Specializing in the unusual, the esoteric, and the inimitable in philately
Classic Pacific Stamps

Stephen A. Inklebarger
P O Box 1171
Chehalis, WA 98532
Phone: 360-451-9205

Ebay: classicpacific

Specializing in Hawaii. Featuring an extensive inventory of Hawaiian covers, stamps, revenues, and town cancels.
ALL HAWAII URGENTLY NEEDED, PAYING HIGHEST $$$








Steven Zirinsky

PO Box 230049
Ansonia Station,
New York, NY 10023

Specializing in US Pacific Islands (all eras), Guam, Samoa, Midway, Marshall Islands, Micronesia, Palau plus more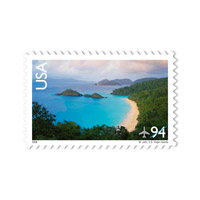 Quality WW Stamps

Steve Gross
PO Box 91104
Phoenix, AZ 85066

Phone: 408-887-3398

CubaPostal.com

Alex Blanco
P.O. Box 453506
Miami, FL 33245

Phone: 888-699-2909

Email: service@cubapostal.com

Website: www.cubapostal.com

Specializing in Cuba and United States Intervention



PSAG Inc.
J. Randall Shoemaker
PO Box 410880
Melbourne, FL 32941
Phone: 305-345-9864
Specializes in Philatelic Stamp Authentication and Grading, Inc. expertizing of Hawaii, Canal Zone, Philippines, U.S. and Canada